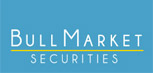 Loading...
Our values
Technology: We are a company with young spirit seeking for robust technology tools and resources for our clients.

Reliability: We are a Broker-Dealer registered in FINRA / SIPC, operating in a high developed market.

Personalization: We are interested in providing a customized service, supplying adecuated services to local and international clients.

Simplicity: Life is simple ... or at least that is the way it should be. That is why we work towards giving our a clients a simplified way to invest their savings.